Events
To spread awareness amongst students about various career opportunities, the Club has been organising career guidance workshops and seminars in different colleges and universities within India and across the Globe.
UPCOMING: Study trip to Belgium, Germany and Switzerland!!!
Dates: To be Announced
The Economics Club Mumbai in association with Alpha Arts Academy brings to you its third "one of a kind" Educational Tour in the coming year. This educational trip to Europe will definitely be much more than just a regular tour. It offers a once in a lifetime opportunity to be enchanted by the mesmerizing beauty of nature and the diversity of cultures, to be inspired to study in world class universities and to interact with and learn from some of the best minds in the world!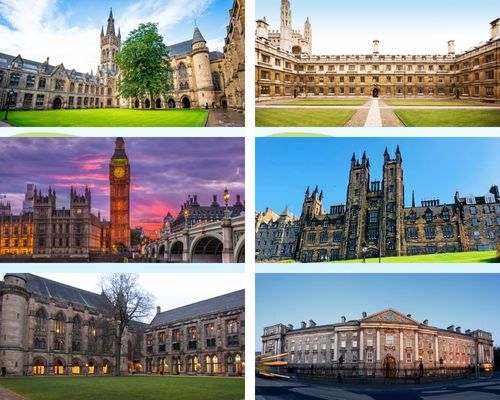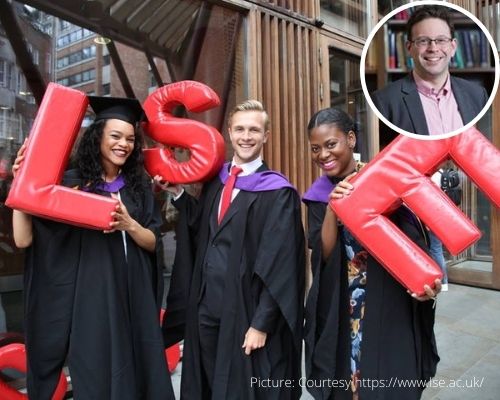 UPCOMING:The LSE Experience – Getting in and making the most of it!!!
Date: 21st November 2020 from 5pm to 6:30pm (IST)
The Economics Club Mumbai and The Department of Economics, St. Xavier's College, Mumbai (Autonomous) jointly organised the online lecture on "The LSE Experience – Getting in and making the most of it!" by Dr. James Abdey from the London School of Economics and Political Science!
MEDITERRANEAN TOUR 2019 !!!
The Economics Club Mumbai wished to explore places which have immense historical and cultural significance and excellent educational institutions, but are not on the list of popular education destinations for Indians. That is how the idea of the Mediterranean trip was conceived by selecting places where western philosophy and renaissance was born. In May 2019, around 36 students and 5 teachers travelled to France, Monaco, Italy and Greece and visited some of the most reputed and oldest universities - The University of Milan, Bocconi University, University of Bologna, John Hopkins University School of Advanced International Studies (SAIS Europe) and Istituto Marangoni, a School of Fashion and Design.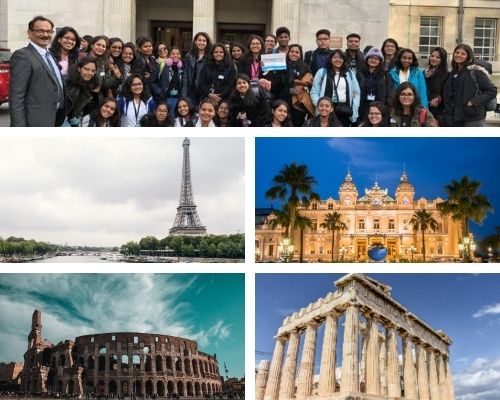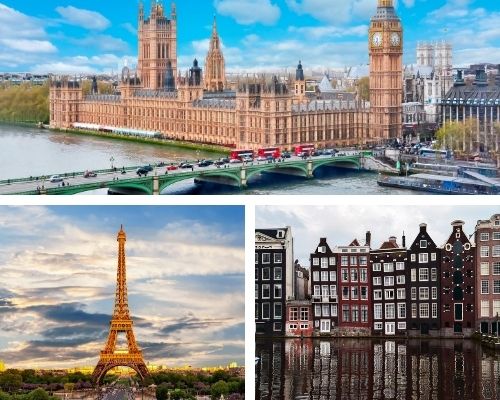 EDUCATIONAL TOUR TO UK, FRANCE AND NETHERLANDS, 2018
"Through this unique trip we aimed to provide students an exposure to the best educational opportunities and a chance to experience life in global cities, to stimulate appreciation of diverse cultures and above all to inspire students to dream big!", exclaimed Shobhana Panikar, Co-Founder of The Economics Club Mumbai. The Club organised an educational tour in May 2018 to leading universities in UK and France including Universities of Cambridge and Oxford, SOAS, LSE, University of London and Sciences Po. This unique trip for social sciences students in Mumbai, has motivated these students to aim high and prepare for studies in the best universities…
Location:
6, 7 Prem Apartment,
Sane Guruji Nagar,
L T Extension Road,
Mulund East,
Mumbai - 400081, India
Email:
learneconomics@gmail.com
info@economicsclubmumbai.org
Call:
+(91)-22-21631672
+(91)-9324818296